Rian Geldenhuys again named as one of the World's Leading Trade and Customs Lawyers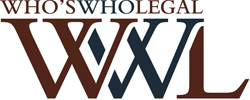 We are delighted to announce that Rian Geldenhuys has again been named by Who's Who Legal as being one of the world's leading Trade and Customs Lawyers.


This is the fifth consecutive year that Rian has been selected by his clients and peers and the recognition has just been published in Who's Who Legal Global Guide: Trade and Customs for 2020. The publication highlights the world's top trade and customs and international sanctions lawyers from around the world.
According to Who's Who Legal "Rian Geldenhuys is one of South Africa's most prominent trade lawyers with substantial worldwide experience and broad expertise in issues such as anti-dumping and free trade arrangements".
© Trade Law Chambers 2020